Discussion Starter
·
#1
·
Two more of my does kidded today. Both had single doelings, both doelings look suspiciously familiar..........(see my other post and pics of Dolly's doelings) hmm......blue eyes......
Seems as if Tex made the rounds when he arrived on our homestead, he did seem pretty popular with the ladies with his manly scent......poor Kody, my February-born LaMancha buckling, never stood a chance! In fact, he didn't even seem interested in the girls until Tex showed up and showed him how to "get -r- done"!
Anyway, 4 kiddings so far-------> 5 doelings, 0 bucklings! (beginner's luck, right?)
Here's the latest along with the proud papa......
another Mini Nu-Boer: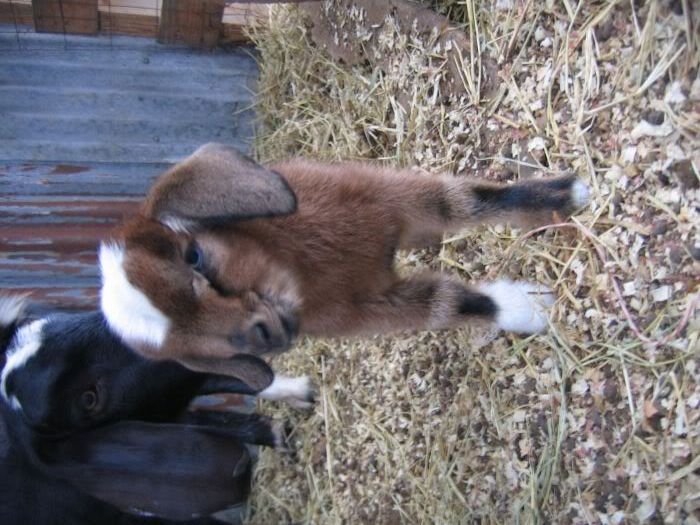 Nina, my Nubian and her new mini-Nubian with blue eyes:
he looks so pleased with himself!
Donna