Discussion Starter
·
#1
·
I just wanted to show everyone how my wonderful boyfriend (Texican on HT) supports me in my goat addiction!
We try to live as frugally as possible- he hunts for our meat, if we buy clothing it is usually at the local thrift shop or Goodwill. When it comes to the critters, we make sure that their needs are taken care of before we take care of ours. Our 16 goats have the run of approx 130 wooded acres during the day, and thanks to Phil, a nice comfy barn to sleep in at night. He built the barn (well I helped some!) out of all salvaged materials- cedar logs from his property, salvaged tin, wooden pallets, scraps of wire fencing. The only money spent was for the door hinges.
(If the barn looks a little messy, well, I have worked a lot of hours between Christmas Eve and New Year's Day......I need to sweep in out and add fresh bedding, I know......)
The barn was built in sections- the first section was built in February of 2007 just before we obtained our first goats (thanks Emily!)
Over the summer, another section was added on, and this fall we added the larger loafing area.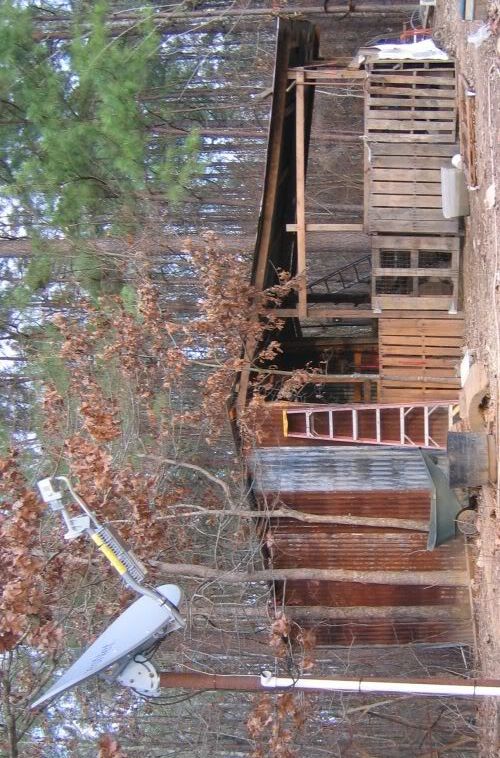 Here is the milk stand that I built myself- the girls are thinking that it a nice place to nap- they have no idea what is in store for them in just a few weeks!
Here is the general loafing area, complete with loafing goats! The pallets keep the goats dry during heavy rains- we found out too late that when it rains, water flows down the driveway right into the pen- grr....... luckily it dries out quickly. The goats love hanging out on the pallets.
And, this self-proclaimed "herd queen" has taken up residence with the goats at night: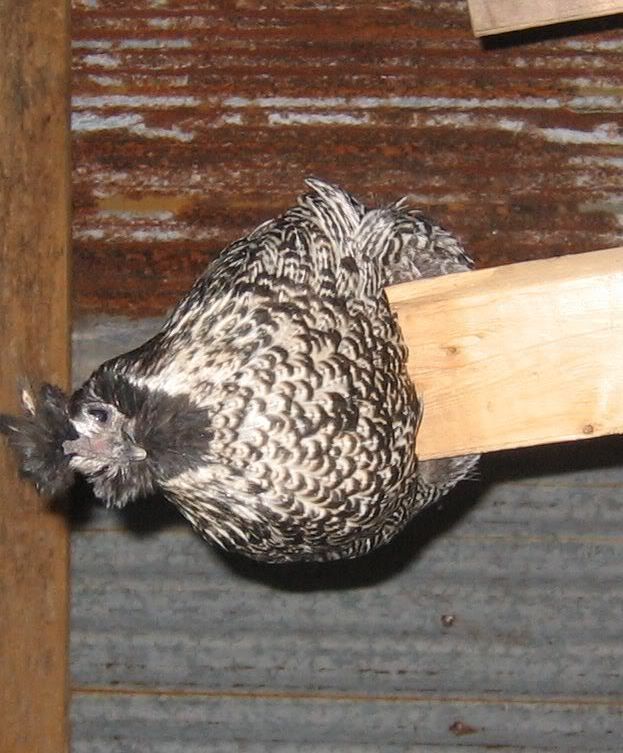 So, it's not fancy, but it works well. we milked our one and only milker in the 1st section over the summer- a new,larger milkroom is in the works- Phil says he is just "waiting on the plans".......so I need to come up with some ideas. We will be milking 6 goats hopefully!
Now I can put the money saved towards fencing for a buck area. everyone ran together this year, but I plan to fence off a large parcel (5-10 acres) to keep the bucks in year-round. I am happy with the progress we have made so far. A fancy goat dairy it may never be, but if I can keep healthy, happy goats who reward me with milk and companionship, I am happy!
Donna